Since the days of yore until this age of professing self-acceptance, writing has been a therapeutic getaway. It has the power to enliven the lives of those who muster up the courage to write, and also to those who wish to paddle along these tales. Although there is a myriad of professions which value human skills, the writing spree is the one that pulls people out from a dark tunnel. It confers them the road that would only bring prosperity and belief in self. 
With each published work, public discourse or interaction with the audience, the value of these letters become manifold, influencing readers in copious ways. Half Baked Beans is a platform that invites writers to publish their dream book, get featured in various anthologies and get acknowledged by readers from all over the world.
With literary appreciation and uphill times, there are writers who made some grim choices, sought higher goals for themselves and achieved them too. Despite facing challenges in personal and alternate professional lives, they took resort to a career in writing while inspiring generations to come.
DURRIYA KAPASI
Durriya Kapasi is a cancer warrior and a creative writing teacher at primary school. She is a writer who penned down her feelings and put her emotional highs and lows in words during her battle against cancer. She has published two books with Half Baked Beans titled as 'Once upon a genie', 'Neverfound Land', and has performed at Josh Talks as well.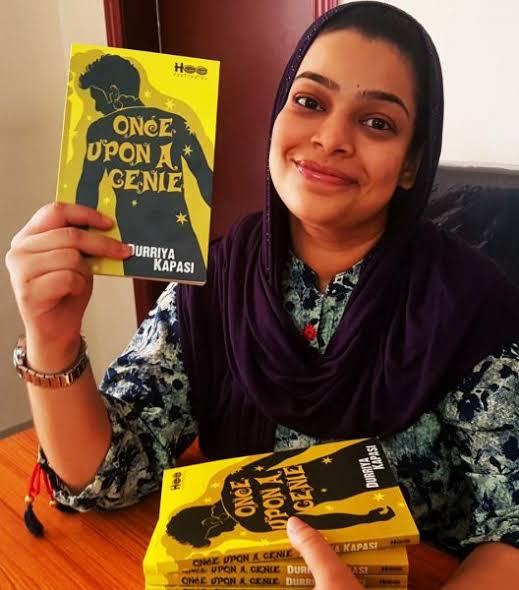 While her journey gained a lot of experiences, both personally and professionally, she believes being a writer is a huge responsibility as words remain immortal guiding people for ages and more. Durriya posits that struggles only make a person stronger than before, and although there are more days to come, she finds herself happy and content with life and will always look forward to becoming a better writer and a good human in all aspects.
"Success cannot be defined by achieving one goal because once you reach that goal you start focusing on the next level."
AYUSHEE GHOSHAL
Ayushee Ghoshal is a screenwriter, mental health mentor, a spoken word artist and an actor. Despite being a good law student, her zest to pursue writing as a full-time career encouraged her to choose what makes her happy, landing her to the city of dreams- Mumbai. Writing is not as glamorous as it seems, she says, and so after conquering her fear by taking the plunge, she got her first poetry book '4 AM Conversations' published by Half Baked Beans. Just how difficult publishing a book was, having a book launch and getting a space in a bookstore was another stumbling block. There were rejections and consistent hardships on her way, yet she toiled for hours working on her scripts as a screenwriter. Wishing to perform her poetry, she won over her stage fright at her first performance at the mecca of performing arts, Habitat.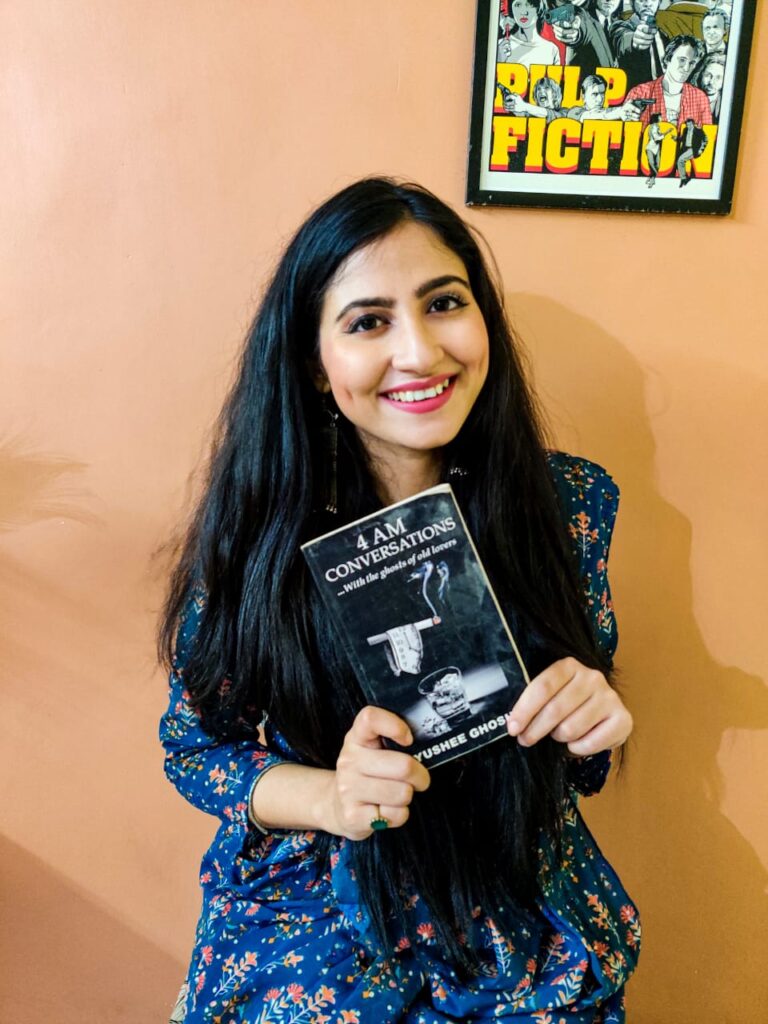 Determined to realise her dreams, Ayushee never gave up which came out as her poetry book becoming a bestseller, then turning into an audiobook, where she also wrote a collection of scripts for various television channels and web series as well as performed her spoken word at more than a hundred shows. She believes that success never comes neatly gift-wrapped but with a strong will and stubborn heart, every dream can be turned to reality.
"And remember, the good things are often on the other side of your fear."
KAMINI KUSUM
Kamini Kusum is an acclaimed novelist who has published three novels and two e-book series. She began her pursuit of writing a few years back in her corporate job where her first short inspiring story was awarded as the best story for the company's intranet domain. Realizing her passion for writing as well as being an avid reader since childhood, she decided to write a book of her own.
However, like everyone else, she had her fair share of struggles which she faced while marketing her book and creating a reader base. She published a book 'A New Dawn' with Half Baked Beans, along with other short book series published by Srishti Publishers and Redgrab Books.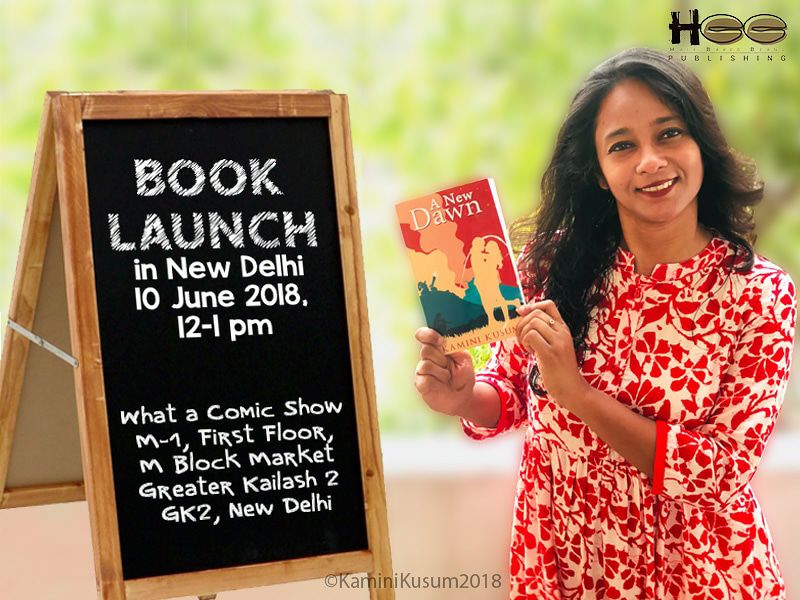 "It's a long road ahead!"
Setting targets for herself while writing book after book, Kamini keeps certain of the rule that where passion is the driving force, everything falls in place with time.
SHRRUTI PATOLE CLARENCE
"Success is not the absence of failure, but the determination to keep going despite it
Shrruti Clarence is a published author, an image consultant and a soft skills trainer. She has won India's Mrs Universe Confident 2017 along with many other pageant awards. Having worked for 15 years as an Airline Professional and Corporate Manager, she had her breakthrough in writing during her sabbatical days. Although she enjoyed writing since her early college days, writing became her saviour while she was stifling from her postpartum depression.
With time, Shrruti caught hold of her interest in writing and got her works published in many anthologies. She got her first historical novel titled 'A Tulip In The Desert' published by Half Baked Beans. To achieve her dreams and soar high in life, Shrruti is working on her second book at the moment.
SUMEETHA MANIKANDAN
Sumeetha is a freelance writer and a notable author of a bestselling book 'The Perfect Groom'. She published her second book 'The Lines Of Mehendi' with Half Baked Beans which always charts among the top 50 books on Amazon and has been selected as an Amazon Prime reading three times. Having translated her Tamil novel 'Ponniyin Selvan' in English- 'Ponni's Beloved', she is currently working on her last book of this five-book series.
Despite working well in her career for years, Sumeetha took a break from her full-time job to foster her role as a mother. She faced her period of doubts, hesitation and inadequacy, and constantly thrives to overcome rough times with hard work and absolute dedication. Her husband proved to be great support who encouraged her to keep writing for her dreams. The appreciation received from her readers is a major source of inspiration for Sumeetha which allows her to write books and embrace the delight it bequeaths to her heart.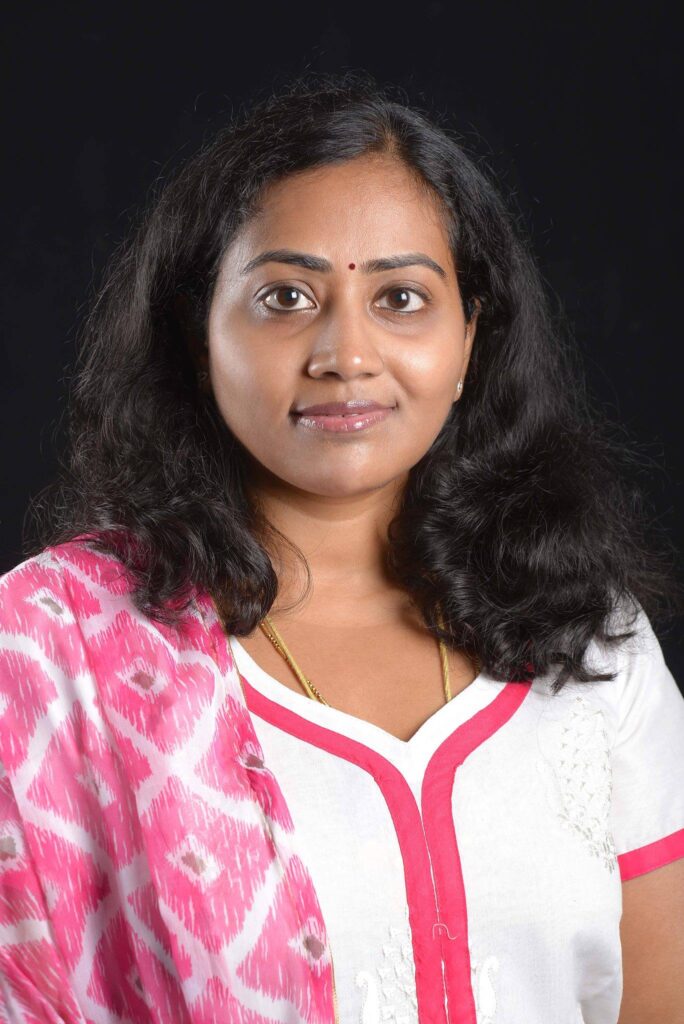 "I want to get to a point where I don't need a day job to sustain my passion."
As Priyanka Chopra Jonas quotes that anything can be achieved by just being "fierce, fearless and flawed'", these five inspirational women have demonstrated true grit and perseverance to fulfil their goals in life. Their prowess in writing career has made them soar high, gather sweeping experiences and enkindle people around them. Much like in writing, it all needs a step and a great deal of courage to follow your calling in life and achieve what it awaits to award you with.
TEAM HBB