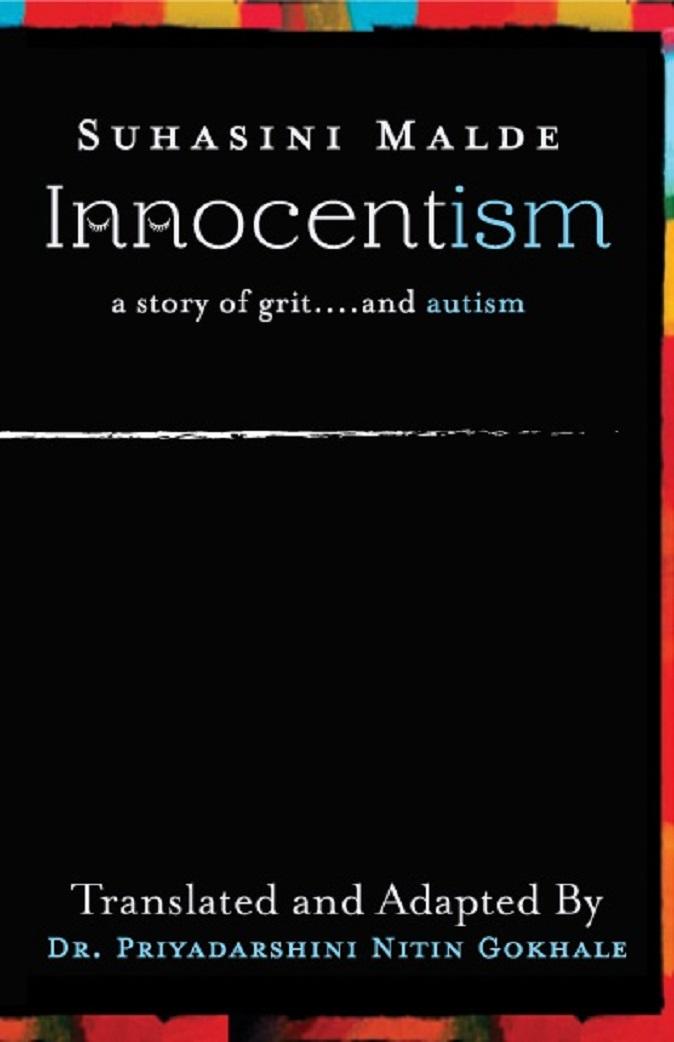 Book : Innocentism
Language : EN
About the book
Suhasini Malde-
A successful woman… academically and professionally.
Then one day fate hammered her, grief consumed her , depression drowned her.
A flash of epiphany! A whole world out there far more troubled than hers who desperately needed help.
Depression metamorphosed into a novel creation.
The emergence of the first institute for children with autism.
This is the story Innocent-ism .



Dr Priyadarshini Nitin Gokhale-
Is practicing as a family physician for over 25 years in Bandra, Mumbai , India.
Along with main stream medicine , she focuses on attitude changes , deaddiction,
She treats a wide cross section of patients from pediatrics to geriatrics with special attention to senior citizens and children with special needs.
Through the years she was rankled with the lack of awareness about autism in society at large, which urged her to pen this invaluable translation.


Along with wide insights on autism, the 'NEVER GIVE UP' Mantra that reverberates throughout this book makes it a must read for ONE AND ALL.
Author : Suhasini Malde (Author), Priyadarshini Nitin Gokhale (Translator)